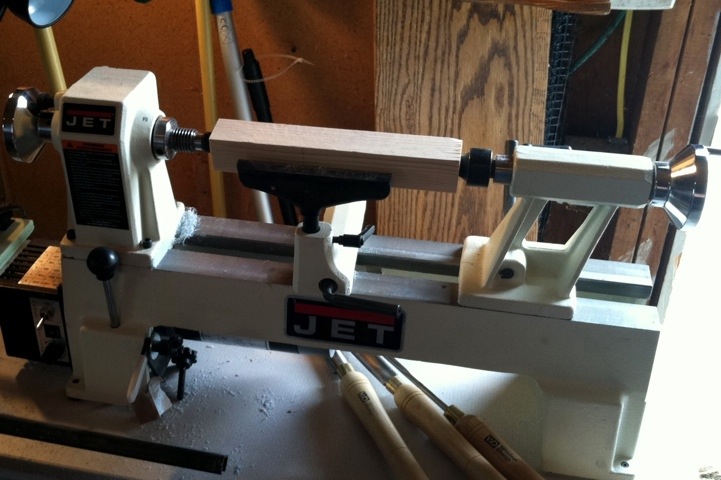 I had a bunch of mason's twine that I used laying out my garden this year. Unfortunately, the twine was on a cheap cardboard tube. When I re-wound the twine onto the cardboard spool, it didn't stay where I wanted. I thought I'd wrap it onto a dowel instead. Wouldn't you know it, I was out. But this was a perfect opportunity to dig out my lathe and make my own spool. I must admit, I'm out of practice. But I think it turned out well enough.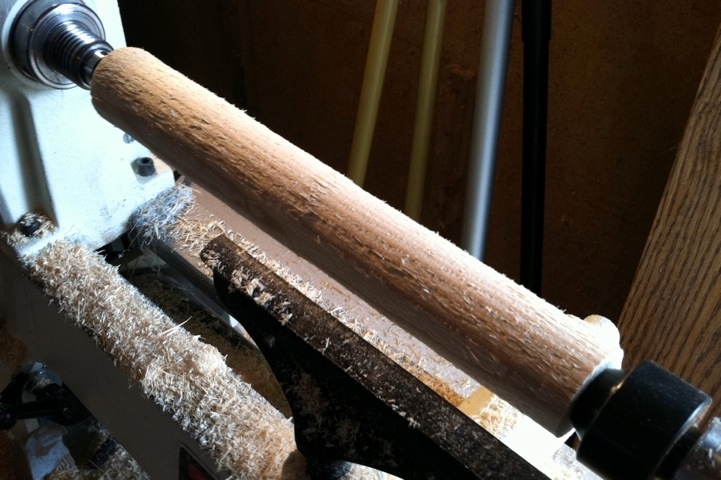 I started off with a scrap piece of 2×2 pine. With my roughing gouge I turned it round. Then I marked the inside of the spool with a pencil. I didn't have any measurements. I just went with what looked good.
With my parting tool, I took the center down to 7/8″. Then I shaped the ends to something that looked nice. Both ends were far from symmetrical, but I got into the ballpark.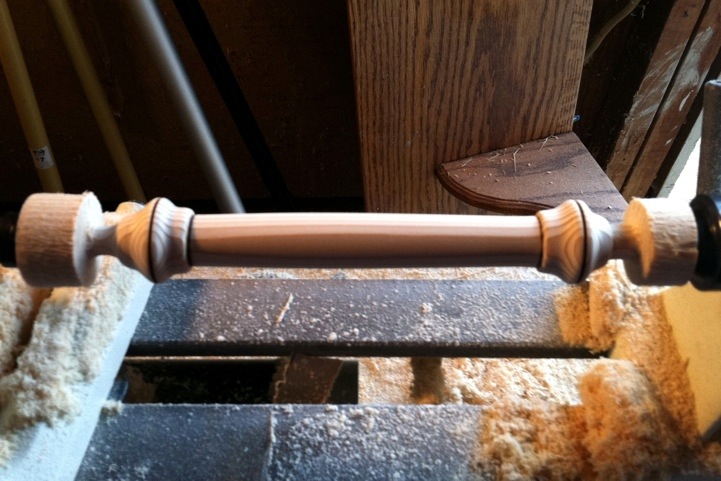 I sanded with 100, 150, 250 grit sandpaper. I used a wire-burning tool to add a bit of flair to the finial. I used paste wax for the finish, applied with a paper towel.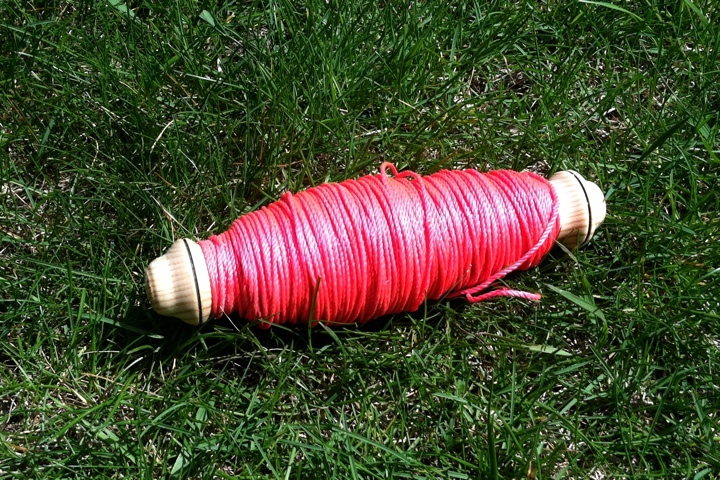 While the spool was on the lathe, I wound the string. With the parting tool, I finished off the end and removed it from the lathe.
The project only took about 30-40 minutes. Its far from perfect, but it looks decent and works even better.  A quick project to scratch that turning itch.
Join Our Newsletter
Get awesome stuff just like this delivered straight to your inbox!  Join our newsletter for updates on new videos and projects.
Thanks for being awesome!