I don't have a good place to put my coat when I get home from a long day's work.  So it usually ends up on the floor, or the back of a kitchen chair.  In this video, I make a wall mounted coat rack at my entryway.  I made 2 racks, one high and one low.  The adults can reach the top one easy enough, and the lower rack is perfect for kids.  Now my family and I have a place to put our jackets, bags, and umbrellas.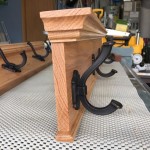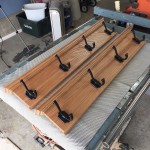 Join Our Newsletter
Get awesome stuff just like this delivered straight to your inbox!  Join our newsletter for updates on new videos and projects.
Thanks for being awesome!